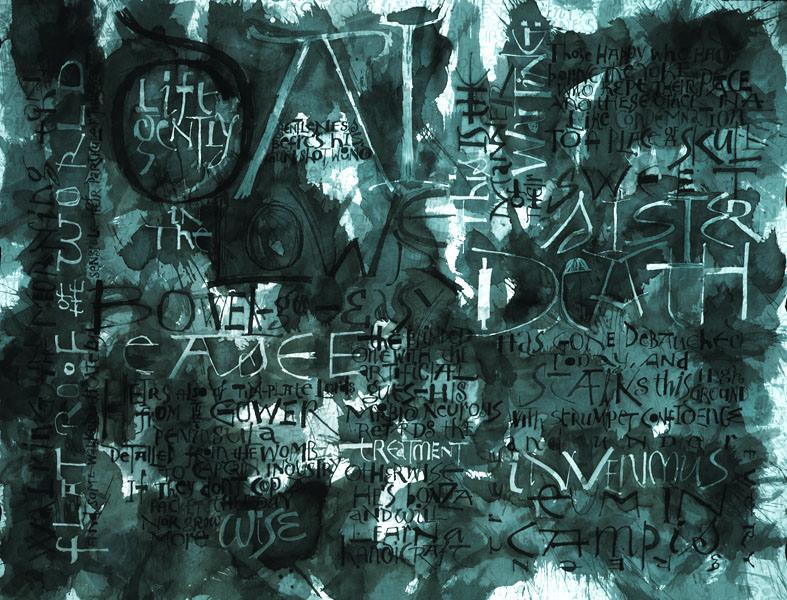 Sweet Sister Death Has Gone Debauched Today
1999
L: 110cms H: 130cms
Watercolour on paper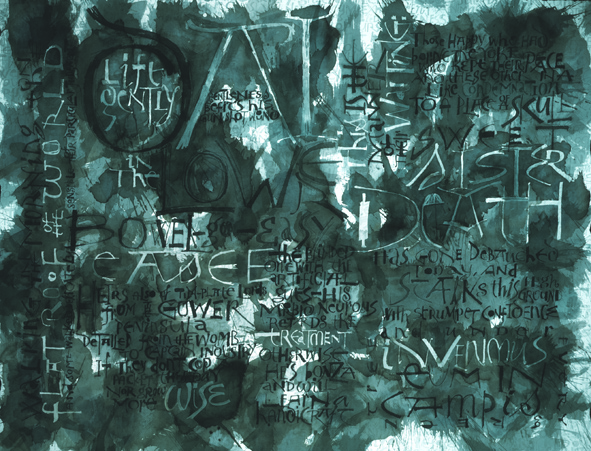 From In Parenthesis (part 7) by David Jones.
Reproduced by permission of Faber & Faber.
In addition to the quotations I have selected (chosen some nineteen years ago when living and working in Papua New Guinea) this piece contains a paradigm for the waste and destruction of human life on both sides of World War I in the mud and trenches. This takes the form of covering the entire paper with the opening pages of Part 7 (totalling 3,750 'characters') with the express intention that, when I applied the quotations and later dark washes, practically all this labour would inevitably be obliterated—a veritable 'waste' of time and energy.
The painting is in memory of my grand-father, Stuart Trew (1898-1994) who, as a survivor of Passchendaele and other battles of World War I, became an active member of the Peace Pledge Union in 1919. Unlike David Jones, however, my grandfather could never talk about his experiences, saying only that his memories were too painful. Perhaps Jones 'kept' intact for many, like my grandfather, the fighting memories in his writing, paintings and drawings.