The sole function of this gallery is to celebrate the texture, sculpture, and colour created when ferrous metal meets air and water.
The Gallery is pleased to announce that a book of photos will be published in the Spring by Rust Books in association with Carcanet Press.
 
COVID–19  In line with all major cultural institutions (eg the Tate, the V&A, the Wallace Collection) Director and Senior Curator, Stephen Raw, regrets to inform the public that the Gallery's grand opening, scheduled twice in 2020, will have to postponed until restrictions have been suficiently lifted. In the meantime Mr Raw thanks all the staff, Trustees and supporters for their forebearance at this difficult time and hopes they will do their utmost to stay safe.
Rust: The Art Gallery  c/o The Boiler Room Studio, St John's Centre St John's Road, Old Trafford, Manchester M16 7GX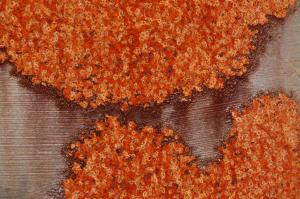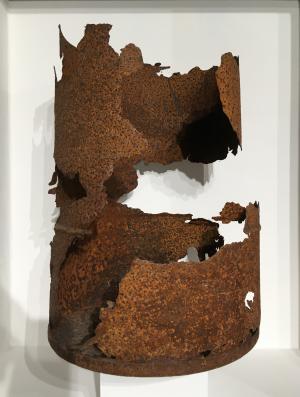 About the Gallery
It is important to register that the natural, ongoing rusting process is welcomed and that conventional conservation has no part to play in Rust: The Art Gallery. In the fullness of time all the exibits will end up as small fragments garnered in to a vacuum bag assigned solely for that purpose.
The Gallery is open for viewing by appoitment only. Check with the Director, Stephen Raw, for details: info

StephenRaw.com
As Rust: The Art Gallery does not receive funding of any description, all of the images in this catalogue are for sale as prints. From time to time – at the discretion of the Trustees – an exhibit is sold to allow the gallery to remain open.