COVID–19  In line with all major cultural institutions (eg the Tate, the V&A,the Wallace Collection) Director, Stephen Raw, regrets to inform the public that the Gallery's grand opening, scheduled for 4 May, will have to postponed until restrictions have been suficiently lifted. In the meantime Mr Raw thanks all the staff and supporters for their forebearance at this difficult time and trusts they will do their utmost to stay safe.
Rust – The Art Gallery  c/o The Boiler Room Studio, St John's Centre St John's Road, Old Trafford, Manchester M16 7GX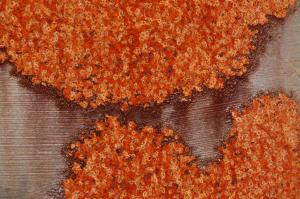 The sole function of this gallery is to celebrate the texture, sculpture, and colour created when ferrous metal meets air and water.